For Food Chain & Restaurant
Digital Standee
Digital standee is an interactive interface that displays and exhibits all the required information whether it locates in apparel centers, hospitals, and other banking and insurance sectors.
These are emerging and inspiring technologies and work digitally for customers and visitors from different backgrounds. In the food and restaurant center, these are the digital board's menu, and the user uses it for multiple purposes either for ordering the menu or want to know about the menu. Expertise can attract the customers and the glamours and lavish tasty the menu of the restaurants the more customers it captures toward. Another important factor about the food and restaurant menu is the aroma of its healthier food taste along with the facilities and digital standee is one the important factor because a captivating outfit attracts the more. Digital standees provide them all the basic and advanced facilities they can simply interact with them for more inquiry and detail Digital standee involves more delicious food items and displays on the screen for customers whether it comes about breakfast, lunch, or dinner. The customer interacts with these standee kiosks system and after knowing the details of items he communicates and shares his opinions and orders, therefore digital standee proves a very effective and efficient way of communicating with customers with the management teams.it has many more benefits because once the customers print or put the details in the kiosks system so he can also remove or change details he did not satisfy with the items as it works digitally so performances the functionality as the user interacts with it. Digital signage software permits the users by dividing the screen into multiple regions and also presents the current offers in different patterns thus, the customers can scroll down and up and know about the items in more detail. It also shows the images and videos.
Interactive Kiosk (Ordering Kiosk)
Interactive kiosks systems are the most crucial innovations of today's lifestyle which performance and feat an important task. Nowadays as life became busy with different activities and sometimes due to this busy schedule people won't be able to visit the food chain and restaurants physical. Customers and users use these interactive kiosks systems which are consist of touch screen display systems mostly (iPhone and tablets) and provide an easy and flexible screen to the users. The screen has a complete roadmap that provides information about the food chain and different restaurants through the ordering procedures and displays every desired information include menu, payment methods, and pickup process.
Self-ordering or interactive kiosks systems are not new schemes, but new improvements have brought in the procedures which further emphasizes its importance during this pandemic and busy schedule of life. Many restaurants also provide this facility to their customers and users which is an efficient and reliable way of placing an order but due to this COVID-19 pandemic precautionary measures are considered for safety and security purposes which sustain social distance and keep people safe from public gathering as well. People from home can interact with the management team by applying the required information in the system and demand their orders at their resident's place which not only keeps them away from people but also provide social distancing. Sometimes it boosts up the anxiety of people and they get irritated while waiting in lengthy lines for their selection of food items and especially during this pandemic it makes major problems so the customers feel anxious and desperately waiting for their turn but self-ordering or interactive kiosks system eliminate all these irritations and reduce the waiting period for customers because through these interactive interfaces customers build their order as per choice and move out from the line and waiting aside for pickup from the designated part of food and restaurant.
Wall Mount Displays
Absolute guidelines are required for the customers when they first visit different restaurants and food chains because sometimes, they get confused with the rules and cannot reach their right destinations, so they waste their time in the inquiry of desired places and data at the same place once they succeed to find the locations they have to wait for their turns as food chain and restaurant systems have long procedures to get free the customers.
How the customers and these visitors come over from these situations? don't they have any alternate solutions to spending their time in a stress-free environment? For the sake of these reasons, food chain and restaurant systems have introduced many revolutions in the policy as they are better concerned with their customers, so they display many wall-mount screens on different locations which are filled with diversities of information and guidance and in the waiting, hours provide better companies to the visitors and customers. Wall mount displays are ideal factors where there is a shortage of exhibitions of different models and charts there it plays a pivotal role, as it does not require more space to surround. . Information from miscellaneous areas displays on the screens which are beneficial for customers and visitors in the food chain and restaurant. Video walls are used in restaurants for multiple purposes. one of the best purposes of its use is the awareness segment which brings all the required information and data on the screen and helps in the easy selection When it comes to technology solutions flexibility is added in paramount. food chain and restaurant are already in their standard forms with standard infrastructures so according to this standardization videos are being displayed for customers and prevented from all types of disturbances like noise and loudness etc.
Information Kiosk
Information desks are interactive kiosk and as its name suggest information so it delivers and conveys information about different variety to the customers and visitors when they used to visit food chain and restaurants.These interactive kiosks are mostly placed at the very entrance of food restaurants, so the visits feel comfortable and at ease about the locations.
Promptly they ask about the correct location and once come to know they inquire about some more details, particularly about the restaurant items and menu. Information or the digital kiosk is the touchscreen display screen systems which enable the users and visitors who seek for food menu to browse the food items present in the list and thus after a complete inquiry they place their order themselves. They have their own choice of selection and proper details are also mentioned there which includes payment methods and menu. This system never let the customers wait for their turns and place their order. Information kiosks serve as the self-ordering service because it evolves all the features where users interact and achieve information about the food items and after satisfaction, he places the order and pays their own orders at interactive kiosks. thus, the customers entertain and enjoy purchasing with no waiting and no delay process. They order in a very convenient way without any disturbance. The kiosks system suggests them some additional items as well. After selection, the order is forwarded automatically. These kiosks system is also responsible to alert their customer about delivery. The overall summary of this system has a versatile performance and sophisticated functionality. Information kiosks are also responsible for sharing the food items for next time when you put your details it stays connected with you and make their customer connected with the food chain and restaurants. the system provides an easy interface and comfortable way of communication with the management of food chains and other restaurant places.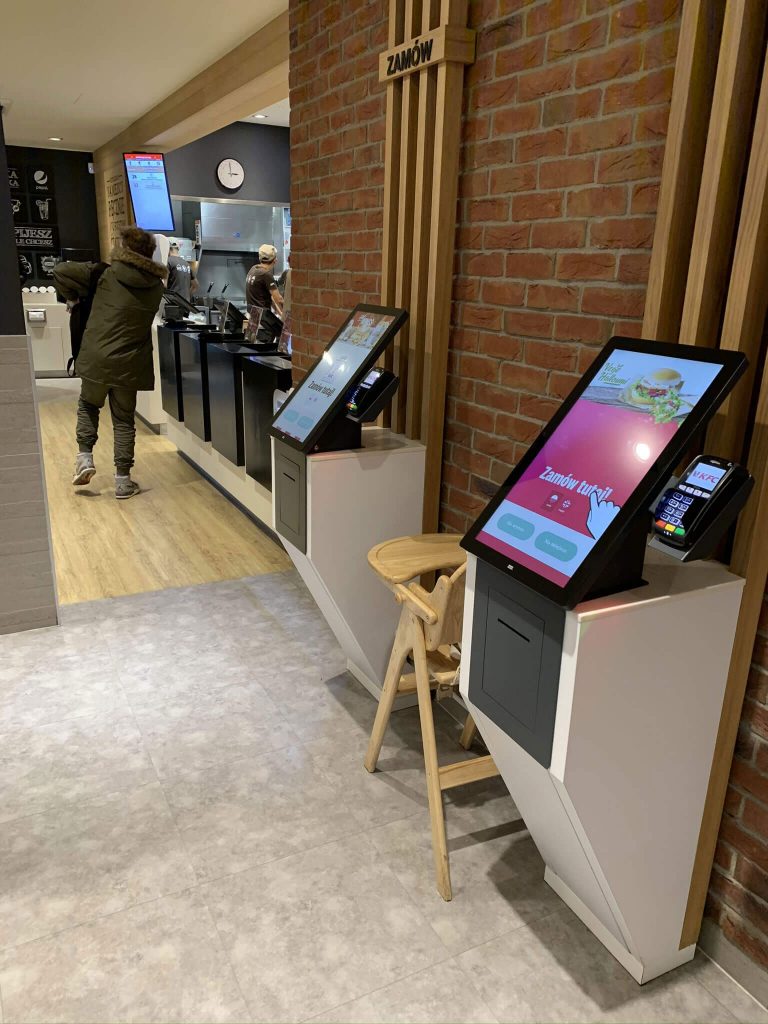 Feedback Management
Customers' feedback and response to the system is an essential aspect especially in the case of restaurants feedback mechanism is the leading step that boosts up the business and builds the confidence of the system. Any organization or company can lead to success only when they have strong affirmation with a feedback mechanism.Asking about different varieties and locations of restaurants and food chains plays a significant task and according to their feedback, the system takes the next steps for the improvement and betterment of their business sector.
Everyone has different tastes and perspectives about the food chain and restaurants cannot come to know about their taste and choices until and unless they express their own choice if they experience your restaurant's food items for the first time then the management team your restaurant should take respond and feedback so the given suggestions should be implemented in the next time and this the only way you motivate more customers. Thus, in this way, all the shortcomings can highly be minimized and there is a chance to provide better satisfaction to their customers. Customers' opinions and suggestions are appreciated, and the implementation process may occur for better outcomes. Numerous fast functioning apps and devices are applied for the customers and these kiosks systems are already embedded with many desirable and relevant questions so the customers and visitors can share their reviews all the factors of restaurants such as menu systems, services and performances, and the place which is being provided. customers are not restricted to share their good experience only they can also fetch in their opinions what they feel unnecessary, and they can notify their worst experience about the restaurants as well thus the management teamwork over these suggestions as well, and this best way of never letting go away your customer is apologized to them and make assure next time their suggestion and recommendations should be followed.
Restaurant Menu Board
Restaurants and food chains are places for relaxation and exhale of stress which offers their customers a comfort zone while providing them all types of amenities. This is the place of serving foods and people come to restaurants in order to enjoy different varieties of tastes of food items .every one has their own choices of taste and they want to prefer their respective tastes.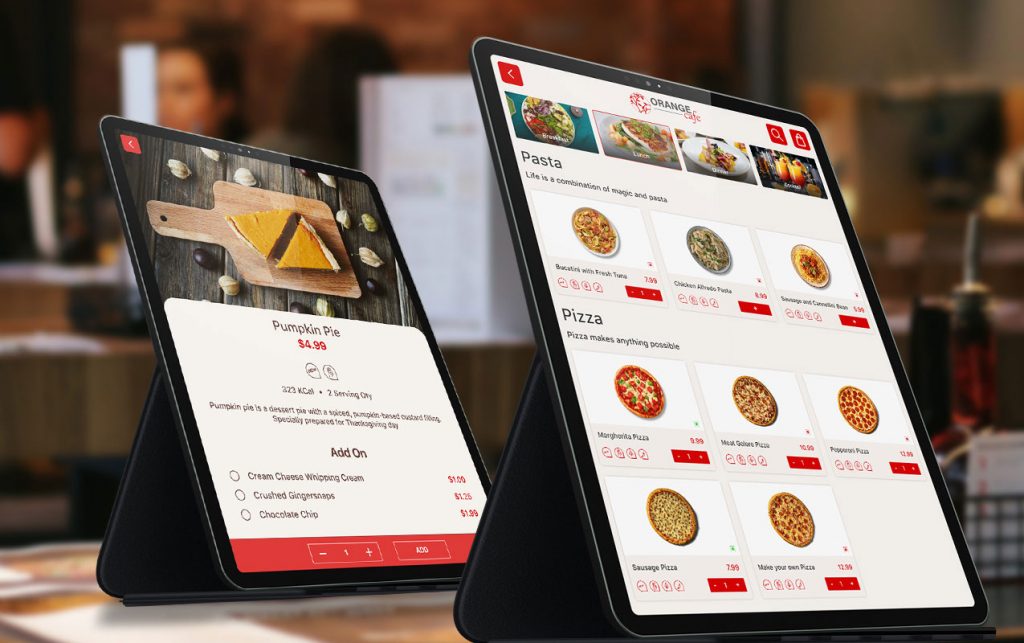 Foods are found in every taste which includes spicy, sweet, nutritious, dairy products and also the availability of baked food and all these items along ranges are organized at a place called menu board. These menu boards design in every forms so the visitors are better facilitated with the facilities. Day by day as the motivations and invitations are increasing toward restaurants so there is a high need for some more advancements in the food chain sectors. hygiene is the first most priority preference among all and providing different food menus to the customers is the second priority. According to this provided menu, the customers can select their choice of food items. the menu board is provident in different forms some are presents in hard print boards where already different items are mentioned and customers along with their families decide their favorite foods while some advanced restaurants have designed digital menu board where the customers can interact and communicate by using the touch screens of these display kiosks. They search for their favorite food items and place their orders and this is the most convenient process of interacting with customers with the management teams of restaurants. Customers use these interactive menu boards for multiple purposes and one of the big advantages of using these menu boards is the safe side of food selection and they can save their time because they do not wander into the surrounding for the saying of asking about different team members. They simply use these menu boards and place their order and letting know about their selections to the managing team of restaurants so furthermore, they handle the situations and without any sort of disturbance and delay they deliver food to their customers. the solution had the most flexible and suitable modular infrastructure for implementing the afro-chic design they envisioned. The designers took advantage of Vista's multiple signage offerings, and in addition to menu boards, they also implemented menu stands, table signs, and more. The installation was carried out by a Vista Ambassador in additional branches that were opened in Cape Town and Dunkeld
Visitor Management Kiosk
Privacy and security purpose is the first most priority among all parts. whenever any visitors come to visit the place of your place then the management system should fully give them security and make assure about the security systems in your premises.
The visitor management kiosk system controls the flow of customers into the food chain and restaurant companies or other locations by providing many verifications and security terms for the visitors.Restaurants and any food chain systems recommend and implement software applications in their premises to ensure the identifications of visitors through facial recognitions or signing procedures and another way of confirmation is the inspecting through the |D authentication issued by the Government to every citizen of the country which ensures and prove the accurate flow of data relevant to them. If the visitor comes to the restaurant with the reference of other companies or restaurants then he should be examined through the assigned logos or images of that concerned place which will be acceptable for the management team of the restaurant. Many instructions are already displayed in while before the arrival of visitors either can register themselves one day before through online schemes or sending an email message to let them know about their visit toward their place. every company has their scheduled policies and according to them they inquiry them some prefer physical inquiry and demand hard copies of their business card where the details are mentioned while others prefer smart systems thus they introduced smart machines and inventions in their premises for this regards Many other techniques can also be applied for security purposes in the restaurants before a visit can enable other registration procedures and can inform the restaurant management through email which includes the date, times, and meeting visiting hours so precautionary measures can be taken. They can register themselves through smartphones and instead of providing their detailed information they can simply apply their business cards which carry all the required information thus, data can be saved in the systems and satisfactory results are derived. In this way, security can be maintained on the premises.